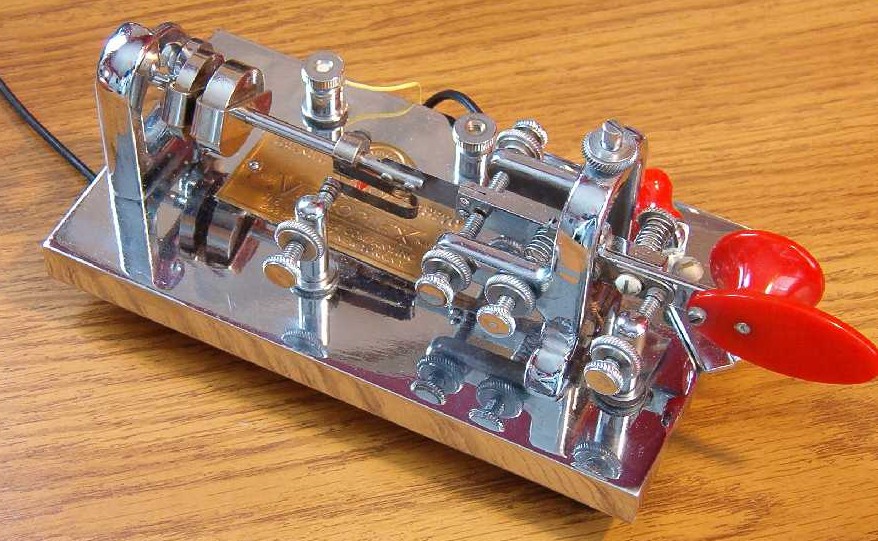 Well I saw this thing earlier today:
It's a Vibroplex thing to make morsecode way faster
(20 to 50 WPM). If you push the small red knob it's gonna send a continuous signal out of the line while on the other side,the oval paddle actuate a pendulum creating a series of shorts signals,or dits. This way,using the oval paddle you can easily …..